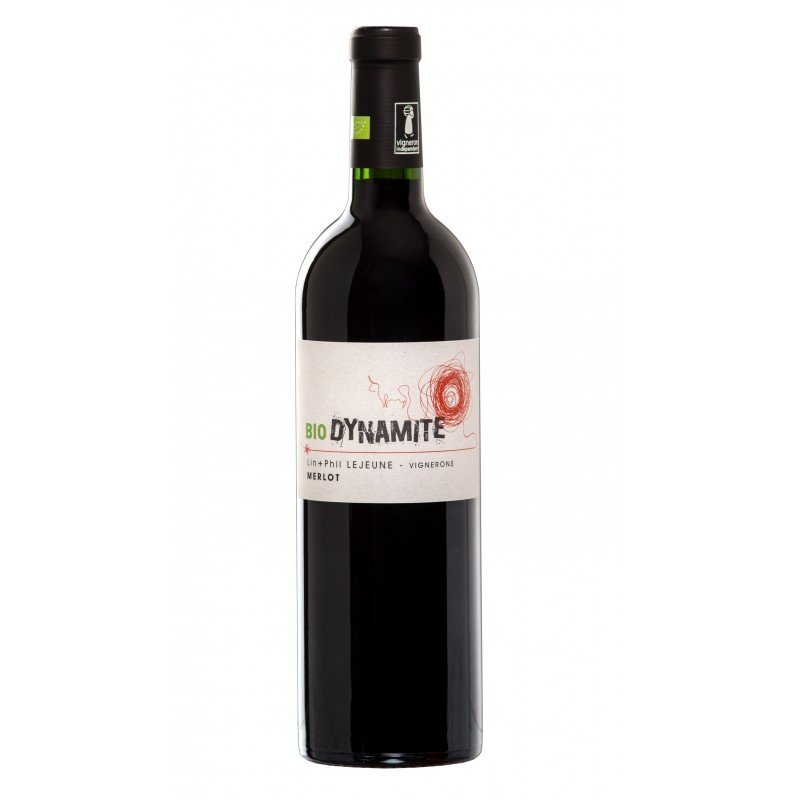  
Biodynamite Merlot 2016 (75cl)
100% Merlot. From rocky limestone soils of the causse.
Splendid terroir wine from rocky soil. This Chambert bottle offers authentic vivid red fruit to drink now. Wine aged in tanks for keeping the maximum of primary fruits aromas. 
This is the perfect every-day Chambert wine for you and your friends!